Our eLearning solution includes a Moodle Installation, the most widely used open source course management system.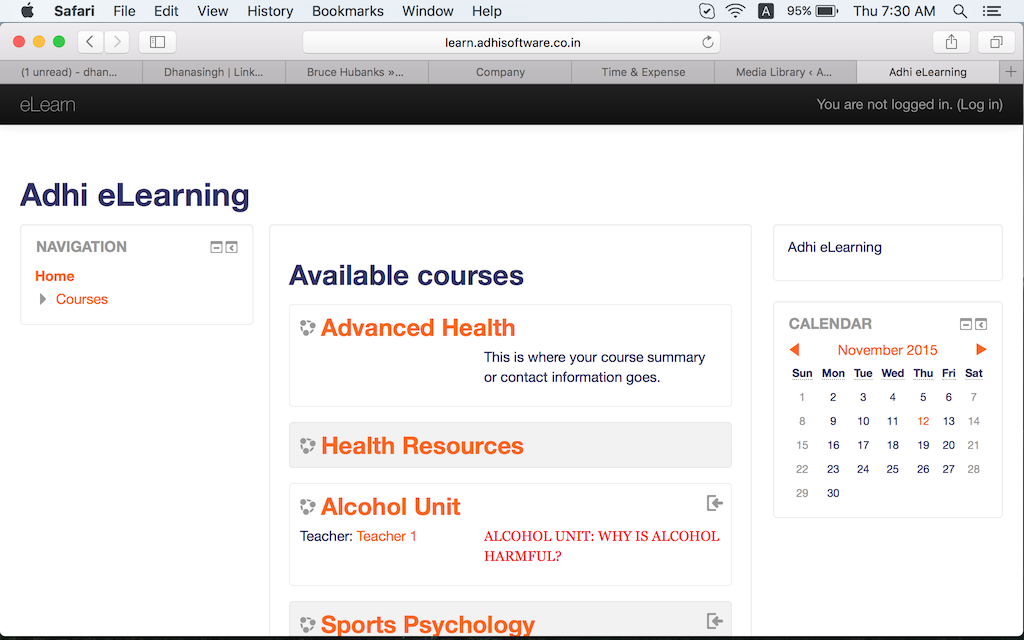 Courses
Courses can be created or Uploaded into the system into the system. Courses can be offered as self study course or instructor led. Course can contain assignments, test and quizzes. Pass Criteria can be setup for the course.
Student
Students can enrol and take a course, they can take the assignments and tests within the course. Once they complete the course, they can print their certificates.
Teacher
Teachers can create / update course content. They can create / update assignments and tests for the course. They can grade assignments and tests and award the credit for the course.
Administration
Administrators can add courses, students and teachers into the system, they can modify the look and feel of the system. They can manage permissions for various users in the system. They can add additional modules into the system.