Our Help Desk solution includes a Redmine Installation, the most widely used open source Help Desk system.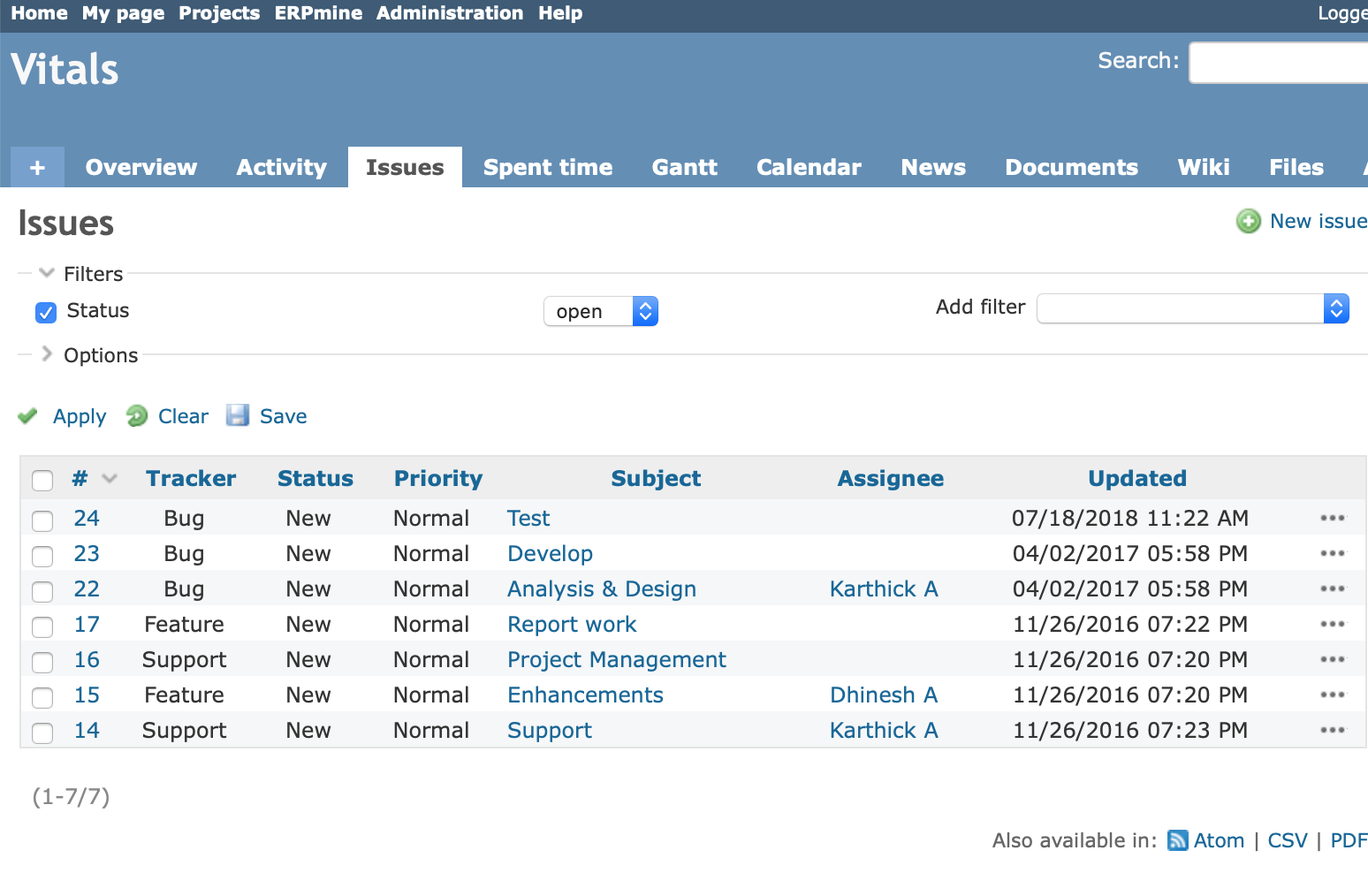 Projects
Projects can be created or Uploaded into the system. Projects can be made private / public, sub projects can be created. Milestones within the project can be defined.
Task
Tasks or Issues are part of the project, tasks can be created within a project and assigned to project members. Members can work on the task, once completed the task can be closed.
Assignee
Project Members can be added a project, specific tasks can be assigned to members. Members can work on the project, submit time against each of the task assigned to him.
Administration
Administrators can add users, groups, activities into the system, they can modify the look and feel of the system. They can manage permissions for various users in the system. They can add additional plugins into the system.